Deep conditioning treatments offer a solution to a problem that goes beyond what your typical conditioner may provide. Your hair may be fragile, dry, or both and a deep conditioning treatment can, over time, help fix and prevent further damage. All hair is prone to damage. The longer we have it, the more wear our hair gets, and the more damage we see. A deep conditioning treatment may simply be leaving your daily conditioner on for longer, or using a separate product all together. In either case, this should ideally be more penetrating than the detangling effect that we get from simply applying and rinsing right away.
A deep conditioner is for hydrating, repairing, and/or strengthening. Repairing conditioners tend to have more protein in their formula to bond with the hair to fill in damaged spots and strengthen it. While this sounds ideal for everyone as a preventative measure, it's been found that too much extra protein in the hair will result in brittle hair, prone to breakage. To avoid this, protein conditioners should be alternated with a hydrating conditioner. Hydrating conditioners boost the moisture level in the hair and seal it in with oils or silicone.
It's worth mentioning at this point that a hot oil treatment doesn't add moisture, but can add a lot of shine, softness, and manageability while helping to smooth and protect against split ends. Oils coat the hair and are often used as a pre-shampoo treatment to help protect the strands from excessive cleansing or to seal moisture into the hair strand while wet. The results are typically smoother, shinier looking hair. Even those of us with fine hair can use oils successfully. We'll discuss oils and ways to use them in another article.
Our community members have been testing and reviewing products since long before we were actually a community. In the forums, you'll find many favorites, but we've compiled the top ten, best of the best, most loved deep conditioning products.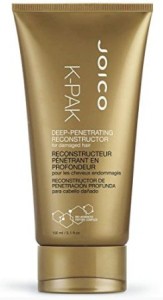 Joico K-Pak Deep Penetrating Reconstructor
Joico's K-pak is considered the gold standard in repairing conditioners. It provides protein to strengthen as well as some moisture. If you're looking for a heavy hitting deep conditioner, this is at the top of our list. Sometimes hard to find locally, it's most easily found at Ulta stores or on Amazon.com.
Joico Intense Hydrator
Frequently used in conjunction with Joico's K-pak, is their Intense Hydrator. It helps balance the protein with moisture in the hair strand. May be used without K-pak if your hair needs more hydration than it does strengthening. Also found at Ulta stores or on Amazon.com.
Eqyss Mega-Tek
Mega-Tek is an LHC Cult Classic. Years ago, we discovered that this repairing conditioner meant for horses was a phenomenal solution for damaged human hair. Not only that, but many of our members swear that it helps to regrow hair when massaged into the scalp, especially if a scalp trauma has occurred. This is not as moisturizing and heavy as Joico's K-pak, but provides a huge amount of strengthening. Sometimes found at equestrian tack stores or on Amazon.com.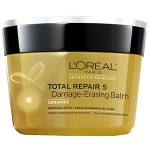 L'Oreal Total Repair 5 Damage Erasing Balm
This is a newer product, but widely loved by straighties and curlies alike. The 5 in the name stands for split ends, weakness, roughness, dullness, and dehydration. This is a great, all 'round deep conditioner that won't weigh your hair down. This can be used daily without worry of protein overload (crunchy strands).
Giovanni Smooth as Silk Xtreme Protein Hair Infusion
Some people like to avoid silicones in their hair products and if you fall into this category, then this one's for you. The macadamia nut oil, shea butter, and kukui nut oils take the place of silicone to seal in moisture and smooth the hair strand. Silicone free products provide a different feel to the hair than their counterparts, but our members who prefer to avoid silicones typically love this conditioner. It can be found at Target or online.

Aussie 3-minute Miracle
Almost everyone has tried this at one time or another and it's following is huge. Cheap, easy, and fast, it provides loads of hydration and smoothness. It's easily found at any drug store, grocery, or online.
SheaMoisture Raw Shea Butter Deep Treatment Masque
This is another silicone-free formula and if you're looking for a more natural product, this has a beautiful ingredient list. Butters, oils, and extracts, along with panthenol (B-5) to strengthen, make a deeply moisturizing and smoothing balm.
L'Oreal EverPure Smooth Deep Control Masque
The EverPure Smooth Deep Control Masque is part of L'Oreal's sulfate-free line and is ideal for hydrating and smoothing thick, coarse, or curly hair. Members like this conditioner for its de-frizzing abilities. It's a lighter weight deep conditioner that can easily be used a couple of times per week without worry of limp, greasy looking hair.
Neutrogena Triple Moisture Mask
While I haven't personally tried this mask, our members swear by Neutrogena's Triple Moisture Mask for even the coarsest, curliest, or most color damaged hair. You'd think that something this effective for those hair types would be heavy and even a little greasy, but no, even our fine, thin haired members rave about it. For as conditioning as this mask is, it's also very lightweight on your hair.
In our next article, we will discuss some do-it-yourself methods for creating your own homemade deep conditioner.